Teddy Bear for A Baby Girl w/Balloon ~ She's finally here so why not give her her first Teddy Bear? It's A Girl, Send this cuddly bear with a colorful It's a Girl Mylar attached. Choose from the add-ons to make this gift even more special.
Purchase online or call us at 609-520-2005 to order your gift today.
Bear selection might vary and choose how many balloons you would like to include.
Bear with 1 Mylar

FUR5

Bear with 3 Mylars

FUR5

Bear with 6 Mylars

FUR5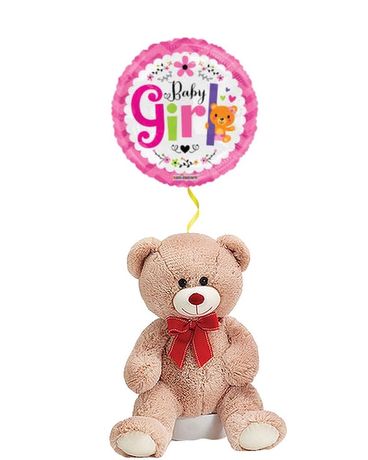 Bear with 1 Mylar - $39.99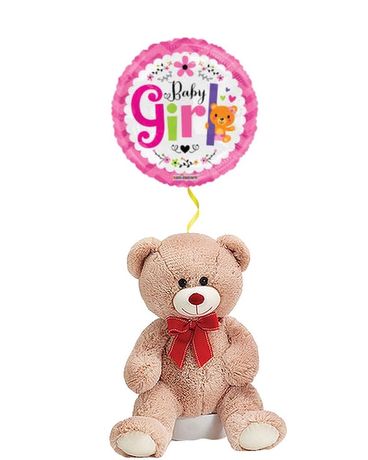 Bear with 3 Mylars - $49.99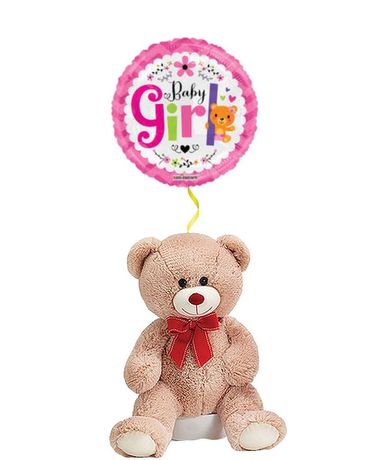 Bear with 6 Mylars - $69.99