GIFT002- Soap Sets from Greenwich Bay Trading Co.
Greenwich Bay Trading Co. is America's Soapmaker since 1962
Nature's botanicals nourish the senses with lush flowers, delectable fruit and aromatic herbs. French-milled, luxurious vegetable soaps and select spa products enriched with botanical butters, oils & extracts in captivating botanical scents.
There are multiple fragrances to choose from - more than what is listed here. Let us choose a unique blend for your special gift or choose which you think is best!
To customize and discuss scents, sizes and styles - call us 609-205-205
Local delivery available, all others may require 3-5 days to ship.
Let us choose!

Gift002

Juicy Peach

Gift002

Ginger Lily

Gift002

Black Orchid

Gift002

Lavender Jasmine

Gift002

Black Currant & Olive Butter

Gift002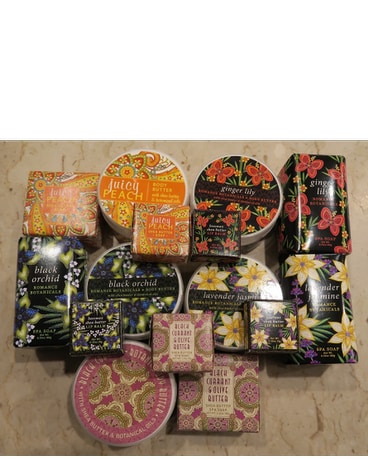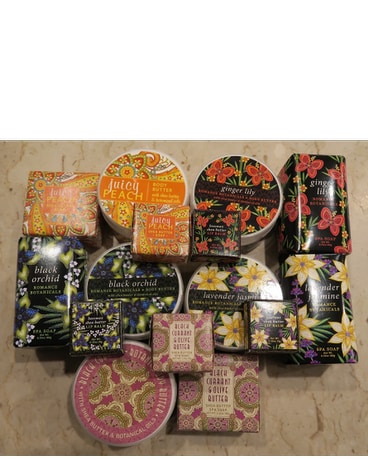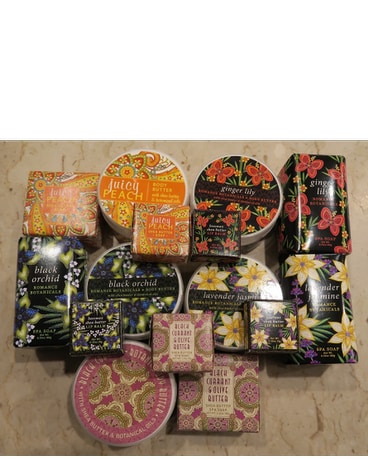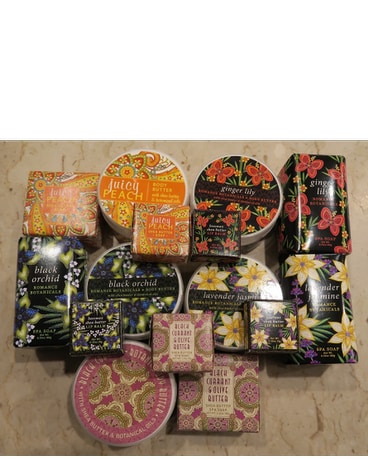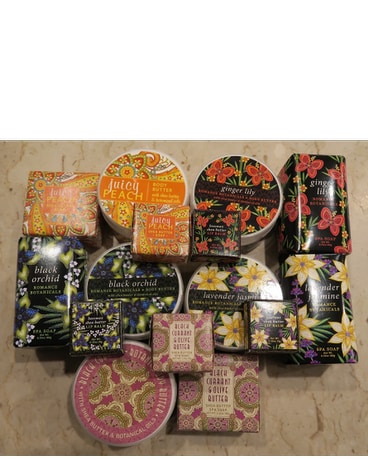 Lavender Jasmine - $29.95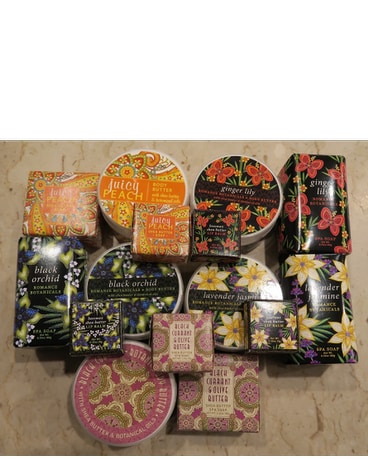 Black Currant & Olive Butter - $29.95