PLANT003 - Jade Garden
Multiple jade plants in a cermaic pot. This hardy green plant will endure a variety of light conditions indoors and out, and can go without water for long periods, making it an ideal gift—even for someone without a green thumb! Pot measures about 8" wide, making it the perfect table top / desk size plant.
Add an Inpirational Smooth Stone or an energizing crystal geodes to make this unique gift truly special.
As Shown

Plant003

Deluxe w/ Inspirational Stone

Plant003

Premium w/ Crystal Geodes

Plant003

Specialty w/ Both Inspirational Stone and Geodes

Plant003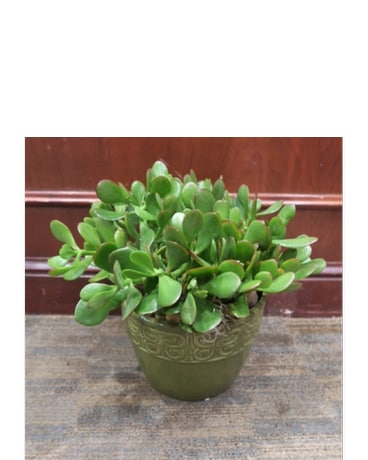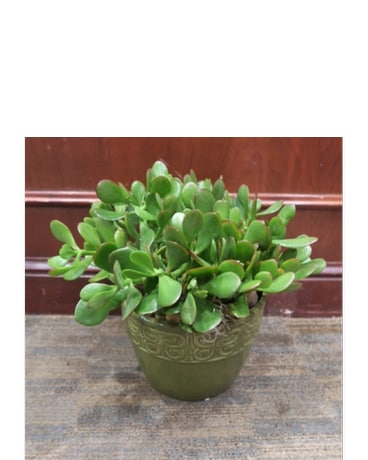 Deluxe w/ Inspirational Stone - $44.99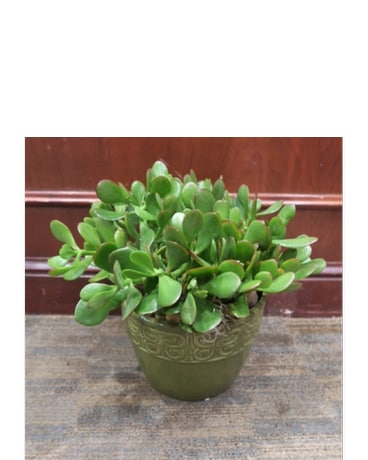 Premium w/ Crystal Geodes - $49.99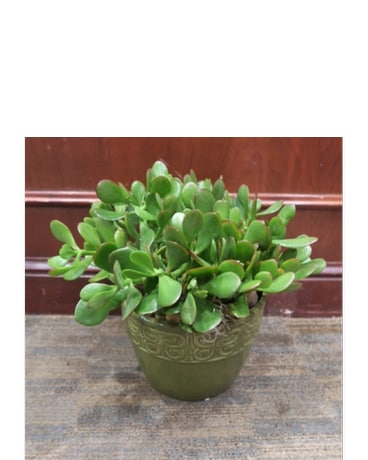 Specialty w/ Both Inspirational Stone and Geodes - $54.99