A Flower Subscription provides your recipient with a special surprise every month! Our best seasonal flowers are hand-selected and arranged by skilled designers to create a unique and custom arrangement every time. Choose from 3, 6, and 12-month subscriptions at a variety of price points.
Benefits include:
• One time delivery charge
• Includes vase
• Our best and brightest seasonal blooms
• Custom arrangement created especially for your recipient
• Perfect for personal and corporate gift-giving
• A beautiful wedding gift for the new couple to enjoy

Delivery
Select your first delivery date and we will take care of the rest!

$50 ~ 3 months

Monthly

$50 ~ 6 months

Monthly

$100 ~ 3 months

Monthly

$100 ~ 6 months

Monthly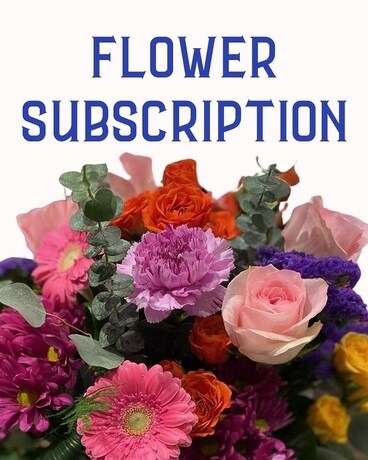 $100 ~ 3 months - $300.00
$100 ~ 6 months - $600.00