Insta04 - Be Still my Heart
Remember the glorious feeling when you both starting falling in love? Fan the flame with this wildly romantic bouquet - perfect for Valentine's Day.
This rose bouquet is a modern one sided arrangement and includes 18 red roses and dotted with mini white calla lilies.
May not be available for same day delivery.
Measures approx. 16x16
Purchase online or call us at 609-520-2005 to order your gift today.
As Shown- 18 Red Roses

INSTA04

18 Pink Roses

INSTA04

18 Lavender Roses

INSTA04

18 White Roses

INSTA04

18 Yellow Roses

INSTA04

18 Orange Roses

INSTA04

18 Assorted Roses

INSTA04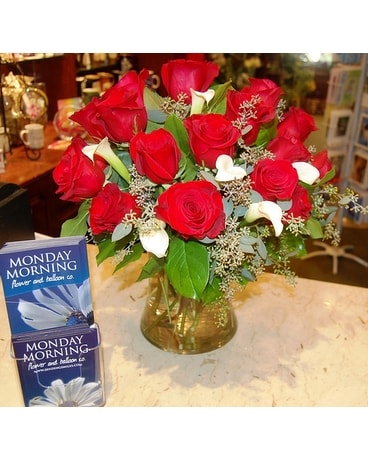 As Shown- 18 Red Roses - $175.00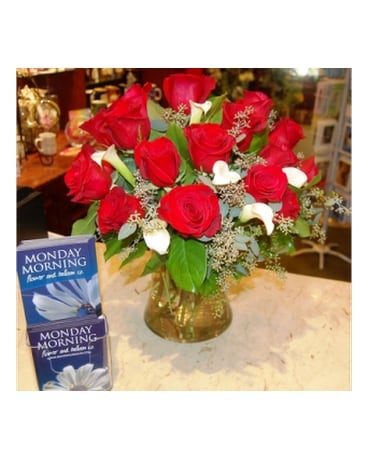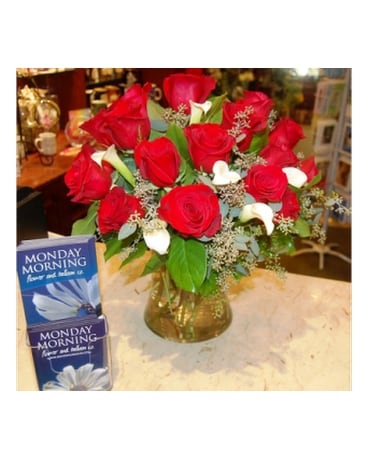 18 Lavender Roses - $175.00
18 Yellow Roses - $175.00
18 Orange Roses - $175.00
18 Assorted Roses - $175.00